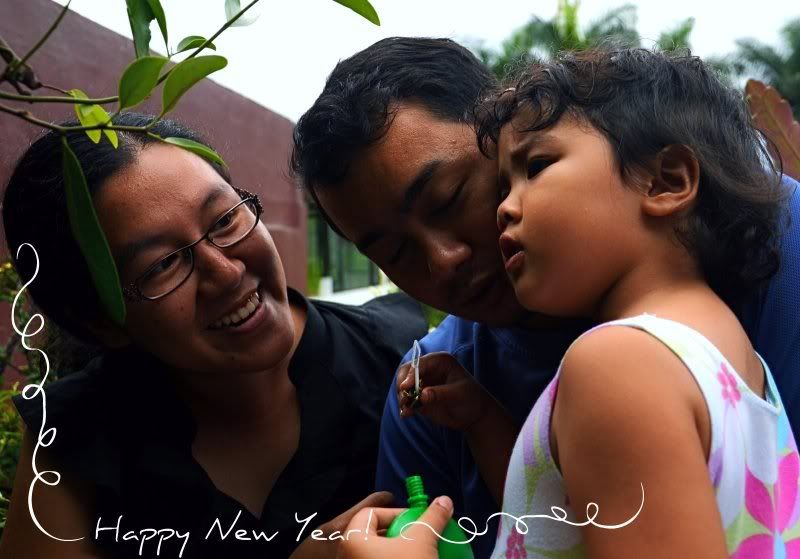 2011 has been a great year, even if everybody got busier, with Daddy and his ever-increasing workload, Mama and her 'stuff', and Kecil with Skool and all.
We wish you all a great new year, this coming 2012, on this last day of 2011. Right on top of the list, this Mama hopes to clear Mama's backlog of pics and stories ASAP, learn even more stuff, have more fun, basically having a blast in 2012. I am very sure we all share similar hopes for the coming new year.
So... cheers, have a toast, have a blast!
From this Daddy, Mama & Kecil, wishing you all a wonderful year of 2012!