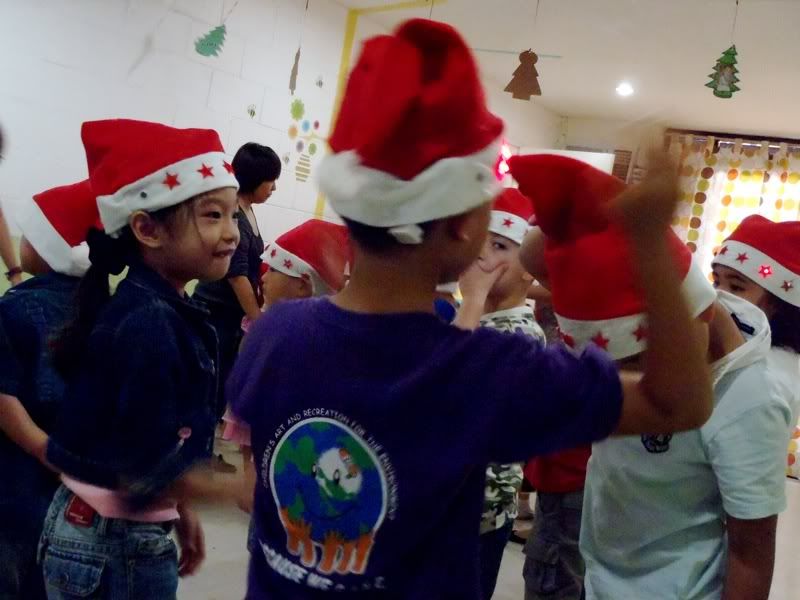 Once the Christmas crafts are done, it's time to rehearse for the big party of the year, the Christmas Party @ Skool!
There aren't that many good images from the rehearsal itself, as the students are basically running around everywhere (while the teachers worked REALLY hard to get them to practice their parts). Even Kecil got bored after a while. Thank goodness for great company, in the form of other cute little girls in Santa hats.
Stay tuned for the Christmas party post itself, coming up shortly!